Transfer Student Program
Some transfer students know exactly where they want to apply; others have no idea. In either case, we are here to help. With insightful expertise on all aspects of the college admissions process, our professional college counselors help transfer students determine multiple "right-fit" schools. The process starts by pairing the transfer student with a private college counselor, who will take the time to help identify his or her future goals and what he or she wants out of college. Once the college counselor understands what is important to the transfer student, together they will determine and research multiple right fit colleges to meet his or her needs.
All our counseling sessions are provided online.
Our Transfer Student Program includes:
Identifying personal interests
Guided college majors exploration
Advice and guidance on developing a realistic college list
Admission probability assessment
Transcript evaluation
Development of a personalized application timeline
Creating a personalized, thematic application
Support in securing and submitting all required documents
Personalized preparation for admissions interviews (as needed)
Guidance on how and when to secure letters of recommendation
Assistance with completing error-free applications
Assistance with writing, revising and perfecting effective personal statements
And much more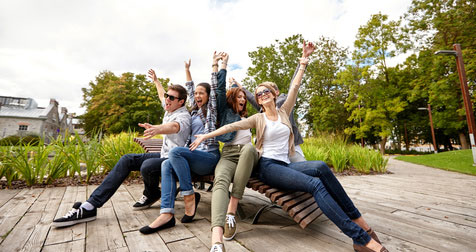 Does my student really need an IEC just to transfer?
We think so. Many public university systems (like the University of California or California State University systems) have established protocols for transfer admissions and often work with the community college "transfer center" to assist students. However, the unfortunate reality is that students just don't have access to the counseling they need. Community college employees are overwhelmed with the numbers of students they serve and students get frustrated with 15-minute appointments.
Isn't transferring easier than applying as a freshman?
No! The process itself is similar to that of a first-time applicant, but it is much more nuanced. Why? Every "receiving" school evaluates a transfer applicant's transcript differently. Because of this, students have a hard time determining if they have met transfer requirements; and if they haven't, what they need to do to meet them. The transfer application timeline is longer than a freshman applicant and students are dealing with multiple transcripts, different requirements and more. We think it is best to have the support of a dedicated expert to minimize the stress associated with identifying right fit colleges and successfully submitting applications to them.
When should I start?
As with everything in college admissions, there is no time like the present! Because transfer students need to start the application process about a year in advance of the actual transfer date, we recommend getting started as soon as the student completes two semesters of work at the college level.
Why choose Great College Fit?
Our passion for all things "college" is obvious the moment you meet us. We develop personal relationships with our clients and are personally invested in our students' success. Because our background is entirely in the field of education, we have a fundamental understanding of the needs of students, the needs of parents and the entire college admissions process, which is something not all independent educational consultants can say. We truly enjoy sharing our extensive knowledge with our families and work in partnership with them to support and encourage students through their high school years.
To find out how our counselors can help your student and your family, contact us to schedule a FREE 30-minute consultation. Complete the form below and we will get back to you shortly.