Choosing the right college is one of the most important decisions students and families will make.
A student's college experience significantly impacts his or her personal growth and future plans.
There is no one "right" college, but there is a right way to approach college admissions.
Navigating the college admissions process requires a personalized strategy to determine:
the RIGHT Academic Fit
the RIGHT Social Fit
the RIGHT Financial Fit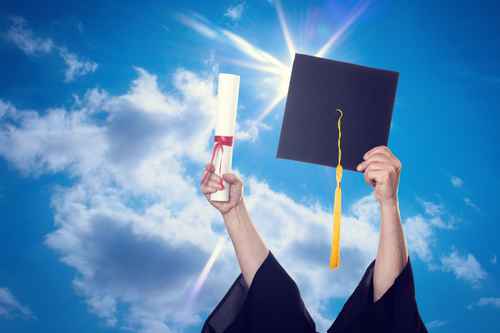 At Great College Fit, we provide the personal attention and insightful expertise your student needs to navigate the complexities of the college search and application process. Through highly individualized, one-on-one working sessions, we help students:
Develop a reasonable list of best-fit colleges and a strategic submission approach
Create a realistic, step-by-step college application timeline for which they are held accountable
Complete error-free essays, winning personal statements, and individualized applications
Successfully apply to college on time and with less stress-for themselves AND their parents!
Professional Memberships
Great College Fit strives to serve students and families with the highest level of professionalism. We maintain membership in NACAC, IECA and HECA and Great College Fit President, Amy Mendelson, is a Certified Educational Planner. As a part of our on-going commitment to understanding current admissions trends, we attend multiple professional development trainings each year, including annual visits to more than 20 college campuses across the nation and internationally.
When it came to preparing for college, our family was at a loss. Thankfully, we found Great College Fit! Megan's Great College Fit counselor walked us through the entire process and was always available for questions and advice. Our daughter was accepted to five out of her five colleges and was awarded four scholarships. Without Great College Fit, we would have never found the college she plans to attend in the fall, which is a perfect fit for her! Working with Great College Fit made everything simple and stress-free! D. Kraus, mother of Megan
We have worked with families from:
 Aliso Viejo, Anaheim, Brea, Buena Park, Costa Mesa, Coto de Caza, Cypress, Dana Point, Foothill Ranch, Fountain Valley, Fullerton, Garden Grove, Huntington Beach, Irvine, Laguna Beach, Laguna Hills, Laguna Niguel, Lake Forest, La Palma, Los Alamitos, Mission Viejo, Newport Beach, Newport Coast, Orange, Placentia, Rancho Santa Margarita, San Clemente, San Juan Capistrano, Santa Ana, Seal Beach, Trabuco Canyon, Tustin, Villa Park, Westminster, and Yorba Linda.
Our students attend: Santa Margarita Catholic High School, Tesoro High School, Trabuco Hills High School, Mission Viejo High School, Dana Hills High School, Capistrano Valley High School, Los Alamitos High School, El Toro High School, Fullerton High School, Corona Del Mar High School, Orange County School of the Arts, San Juan Hills High School, and Beckman High School.
Not Local? That's ok. Our private college counseling program is tech-friendly.
Whether you reside in Orange County, CA, or Orange County, NY, we can help! Using the Internet, we can work remotely with students from anywhere across the U.S. and still provide the personalized college counseling guidance for which we are known.
To find out how our counselors can help your student and your family, contact us to schedule a FREE 30-minute consultation. Complete the form below and we will get back to you shortly.