Our Mission and What We Believe
Our Mission
To work together with families to provide resources, information, assistance and guidance before, during and after the college admissions process.
Our Beliefs
We believe that:
Students must be actively involved in the process of researching and selecting colleges
Students must know themselves in order to find colleges that are the best fit for them
Knowledge is power. The more you have, the better able you are to make good decisions
Numbers don't define students
There are multiple "right fit" colleges for every student
College admissions is a process. It has distinct steps and takes time, but it doesn't have to be anxiety-producing
College planning should begin early in order to maximize each student's potential
Financing a student's college education should be discussed early and often
Every student is unique and deserves personalized service and attention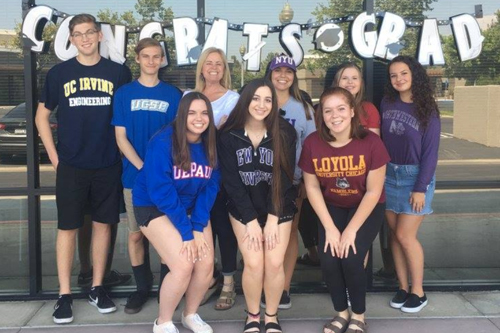 What Our Clients Are Saying
Don't just take it from us, let our customers do the talking!
If quality, experience and a driven–yet comfortable–atmosphere is what you are looking for, then Great College Fit is sincerely the best possible place to be.
Great College Fit made the college application process manageable for me. To my surprise, I actually had a ton of fun throughout the process. Looking back, I wouldn't have done anything differently. Great College Fit has helped me shape my future and I can't wait to see where it takes me.
We used the services of Great College Fit for both of our children and we could not be happier. The attention given to each person's interests, abilities, strengths and personality to select the right fit college choices was priceless. The complete college application process was stress-free and we HIGHLY recommend Great College Fit if you are looking for a positive and worry-free experience.
My daughter's Great College Fit counselor opened her eyes to colleges that she would never have applied to if it weren't for the guidance she received. Great College Fit helped her focus on what was important to her and allowed her to narrow her choices to the schools that were the best fit for her. She is finishing her first year of college and loves where she is. Thank you, Great College Fit!
To find out how our counselors can help your student and your family, contact us to schedule a FREE 30-minute consultation. Complete the form below and we will get back to you shortly.