College Admissions Preparation Program (CAPP)
CAPP Program for Grades 9 and 10
Many students (and their parents) feel anxious about applying to college, even if they are several years away from doing it. Our College Admissions Preparation Program (CAPP) is designed to address the concerns of younger students and to help them best prepare for the college application process when the time comes.
Students in our CAPP program benefit from a one-on-one working sessions with one of our private college counselors as well as ongoing academic support. In addition, they participate in small-group sessions (no more than five students per group) to learn tips, tricks, and strategies for determining what they really want/need from a college and for identifying colleges that are the best fit for them.
As a bonus, all CAPP participants receive a discount on the Comprehensive College Counseling package.
(NOTE: Currently offered only in our Orange County, CA location)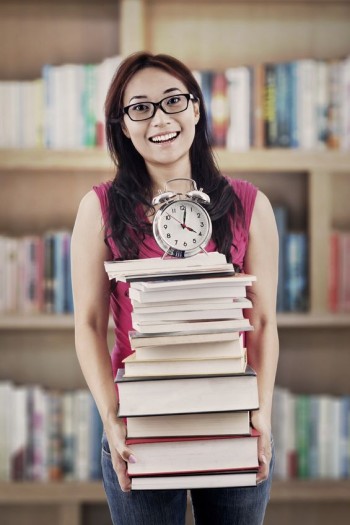 Depending on the level, students in the College Admissions Preparation Program (CAPP) will learn tips, tricks, and strategies for:
Developing time management/organization skills
Incorporating effective study skills
Managing stress and balancing the demands of challenging courses
Creating a personalized four-year high-school plan (with ongoing academic monitoring)
Researching personalized summer opportunities (volunteer, internships and paid employment)
Identifying academic and extracurricular interests
Deciding between the SAT and ACT
Developing a personalized standardized testing plan
Understanding how to develop an effective personal statement (or "admissions essay")
Understanding how the college application process works
Building a resume
Maximizing college visits and college fairs
Finding resources for paying for college, finding scholarships and understanding financial aid
Understanding the college application process
Basics of starting the search for colleges that "fit" the student's social, academic and financial needs.
And much more.
FAQ's
Can we enroll in CAPP and the comprehensive counseling package?
Sure, but not at the same time! CAPP is designed to meet the needs of the younger student (in grades 9-10) who is interested in learning all they can about how to position themselves to be the most competitive college applicant. The CAPP program isn't for everyone, but it is the perfect introduction to the nuances of college admissions for younger students. As a bonus, CAPP students always get a discount on the Comprehensive College Counseling program when they become rising seniors.
How will my student benefit from the CAPP Program?
We find that students are often at a loss as to how to even begin the college search/application process. Our CAPP program is designed to introduce the future applicant to everything s/he needs to know in an accessible and friendly way—well in advance of when they need to know it. Advance preparation is the best way to ensure that students have a stress-free process when it is time to apply to college. CAPP participants will gain useful tools and strategies that they can use throughout high school and take with them to college.
When does the CAPP program start?
We realize that our students have a lot of external stressors and are typically very busy with school and extra-curriculars. Adding the prospect of competitive college admissions can be overwhelming, which is why we like to start the CAPP program early. In order to meet the needs of our students, we offer rolling start dates based on student availability. Generally speaking, a new CAPP cohort begins every month, so your student won't have to wait too long to get started with us!
Why choose Great College Fit?
Our passion for all things "college" is obvious the moment you meet us. We develop personal relationships with our clients and are personally invested in our students' success. Because our background is entirely in the field of education, we have a fundamental understanding of the needs of students, the needs of parents and the entire college admissions process, which is something not all independent educational consultants can say. We truly enjoy sharing our extensive knowledge with our families and work in partnership with them to support and encourage students through their high school years.
To find out how our counselors can help your student and your family, contact us to schedule a FREE 30-minute consultation. Complete the form below and we will get back to you shortly.