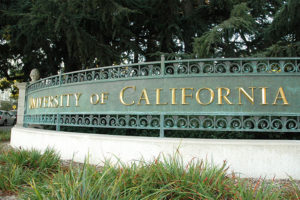 Future UC hopefuls can submit their applications to the University of California system's 9 campuses starting November 1. The deadline is Nov. 30.
This year, the "Personal Insight" questions replace the former Personal Statement. Applicants should note:
1. every applicant must select 4 of 8 "insight questions" to answer.
2. students are encouraged to select the 4 questions that resonate with them. All questions hold equal weight.
3. each response can be no longer than 350 words.
4. the personal insight responses can only be "additive" — they will not negatively impact an applicant's chances of admission.
Applicants should make every effort to answer the 4 questions (they select) directly. These personal insight question responses are not expected to be full of flowery language and heightened imagery. There is no "into, through and beyond" here. UC readers are really trying to figure out who you are, what you have done (in your life) and why you have done it. That's it! Short, to the point and answer the question.
Find out more about applying to college at www.GreatCollegeFit.com