Here we are, at the end of May, and summer is just around the corner. For high school students across the country, summer is a much-anticipated time to enjoy some well-earned downtime. That is, unless your parents are laser-focused on college admissions, in which case you will likely be expected to fill every minute with some activity that will "look good" on college applications. Ah, parents.
Fear not, beleaguered high school students. As college admissions experts, we agree with your parents that how you spend your summer can be very important; but we also are here to remind everyone that there is no "one right way" to spend your summer.
Here are six ways high school students can maximize the summer months while still finding time to decompress.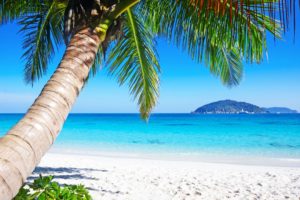 1. Take a MOOC. Have you always dreamed of being a student at a "top tier" school, like Cornell, Princeton, Stanford, Yale or Berkeley? Here is your chance. Anyone can enroll in a "massive open on-line course" for free. MOOC's are self-paced, on-line courses that anyone can take. MOOC's are not for credit…they are learning for the sake of learning. Interested in cybersecurity? Take a MOOC. Interested in animal behavior? Photography? There are hundreds of topics taught online, just waiting for you to explore them. Students can browse available courses at  or edx.org.
2. Read books. All books and any books—as many as you can handle. TIP: students in 8th and 9th grades (and their parents) should absolutely read How to Be a High School Superstar by Cal Newport. It is one of our favorites. Reading strengthens important skills like vocabulary development and contextual understanding. It doesn't matter what you read, as long as you are reading everyday.
3. Listen to the Ted Radio Hour on NPR.org. We haven't found a better resource for fascinating topics all in one place.
4. Visit college campuses. You don't even need to know which schools will be on your final list. Just select schools that represent the variety of colleges…private, public, liberal, research, religious, big, small, urban, rural, etc. If you live in Southern California, there are dozens of choices within an hour's drive. You don't even need to schedule an official tour–just walk around the campus to see how it feels. If you are daring, while you are there, talk to students to see what they think. Any exposure to colleges will be useful when you start to develop your list of schools.
5. Give yourself enough down-time to discover what excites you. If every minute of your summer is scheduled, you will never re-charge your batteries; but you also will have a harder time discovering what you love. By fall of your senior year, you don't necessarily have to have a defined passion; but you do need to know yourself well. What excites you? What angers you? What motivates you? What are your goals? What are your innate abilities and what skills do you need to develop? Spend downtime exploring who you are to help you become an interesting and successful college applicant.
6. Get a part time job. (Older) high school students might want to consider finding a summer job. Employment teaches students responsibility, punctuality, the value of money, and a whole host of other great skills. Colleges like to see students who demonstrate the initiative and maturity of getting a summer job.
College admissions can be competitive. Students should challenge themselves in high school by taking rigorous classes, but also need to develop their identity and interests outside the classroom. The summer months are a great time to do this AND a great time for students to enjoy some downtime. Find out more about college admissions at our website www.GreatCollegeFit.com